For the euro, we see a fairly strong downtrend.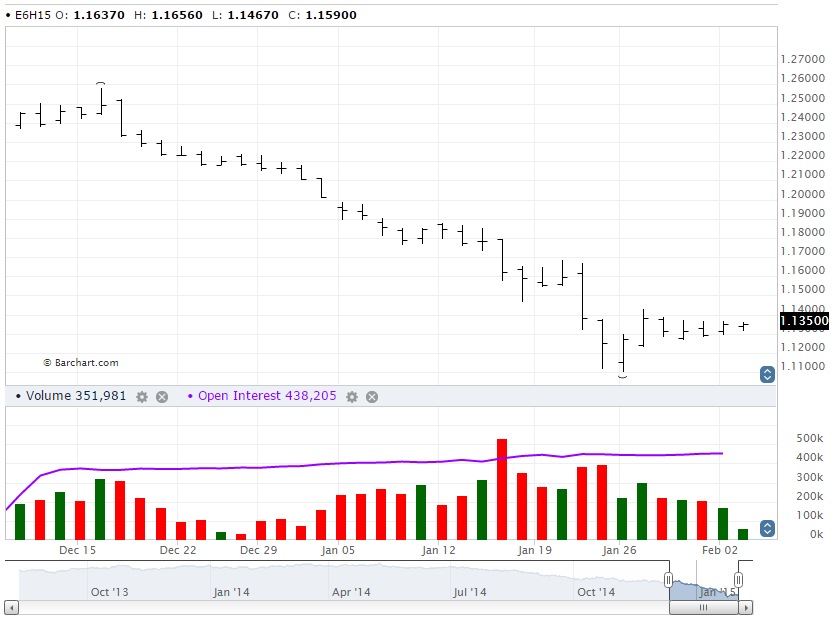 Breakouts of levels on high volatility and volume – the first ball.
Likewise the second one. In the second bar, you can see the stopping volume. But he can't be like that. the volume is less than the first ball. In addition, it is clear that there was a penetration of 1.15 on it – i.e. everything points to obvious sales, and there is no way out of the market. Which is very important. MMers are still on sale.
Ball 3 is a classic.
en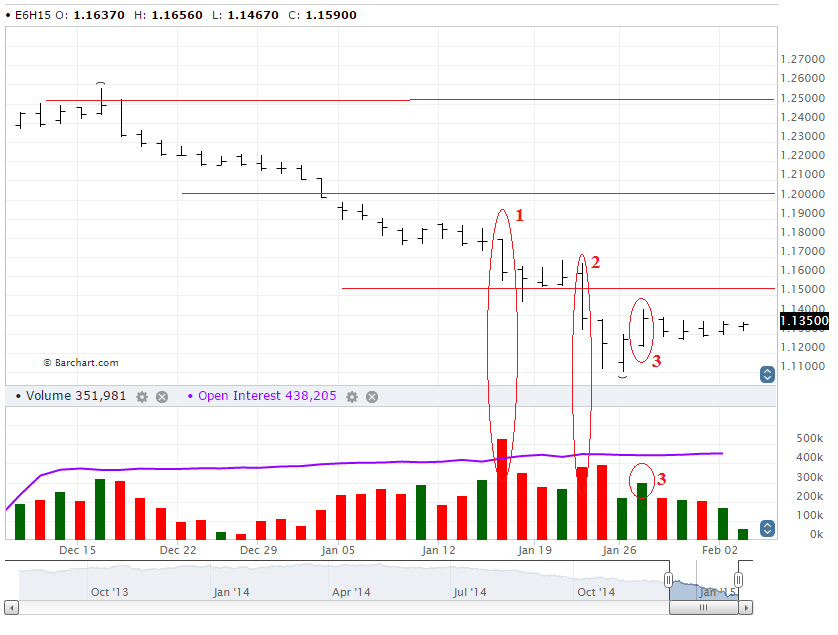 See more on our VSA Strategy Guide page.
en