And again a super analysis by VSA, this time by pounds.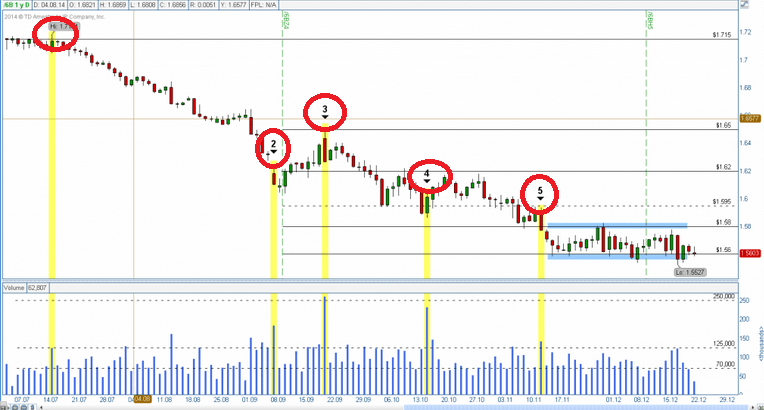 pound forecast
This is the daily chart that we see here. The first ball is the upthrust in the corridor, the place where the downtrend started.
Then comes the upthrust at 1.65 (that's bead 3). After that, we see a bar up on a very strong volume at point 4, as a result of which the market goes down (buyers are pulled).
en
And in ball 5 there is a descending candle on a fairly good volume (to sell), after which we fall even further.
Now a smaller timeframe (but still a position).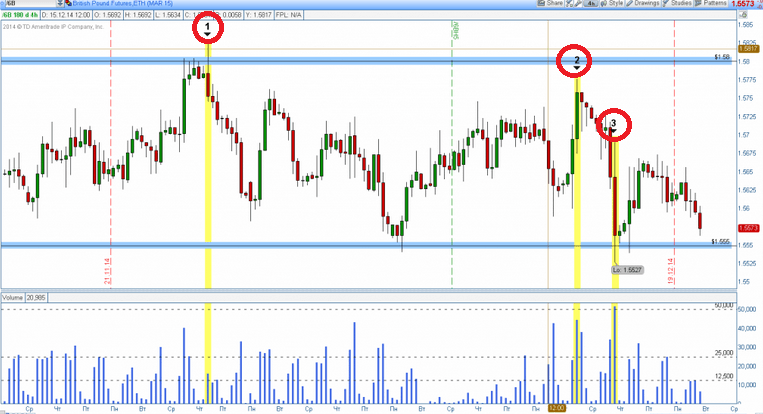 On the first ball, the price upthrust is 1.58 (round level). Then on ball 2 there is a candle up with a strong volume but a dip! Those. buyers pulled.
And ball 3 there is the volume of sellers + the braking volume at the price of 1554
And as a consequence, the conclusion: the pound can be safely drained. Who will not merge it will be at a broken trough soon.
en